Connotations: A Journal for Critical Debate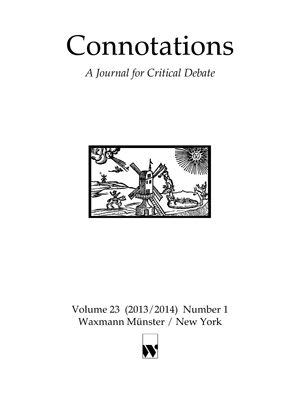 Professor Niederhoff is co-editor of Connotations, a journal for critical debate.


"Connotations wants to encourage scholarly communication in the field of English Literature (from the Middle English period to the present). It is an international, refereed journal which focuses on the semantic and stylistic energy of the language of literature in a historical perspective and aims to represent different approaches."